Spotify is a wonderful thing. I enjoy exploring new music, but the biggest thrill comes when I rediscover music I had forgotten. That is what happen the other day when I ran across Robbie Dupree's Steal Away, and I was mentally tossed back to 1980. It was like a gut punch or the first drop at the top of a roller coaster; it took the breath out of me. I was suddenly standing in my grandmother's darkened pantry, singing silently to myself.
The little space was an escape for me. I was miserable while living in Podunk, Iowa. To cope, I needed to find some form of mental escape, away from the 70's pro-wrestling and terrible television that my grandparents considered 'family time.' I was eleven or twelve, I think, and I clung to my little radio like a life raft. The songs that I remember best were Shadow Dancing by Andy Gibb and, of course, YMCA by the Village People. We sang it in Chorus at school, we learned the dance moves and everything.I would stand in the dark and silently mouth the words as a mantra, a spell to take me away for that moment. Outside, the trains rolled past, the vibrations making the floor tremble under me, an additional element of the magical moment.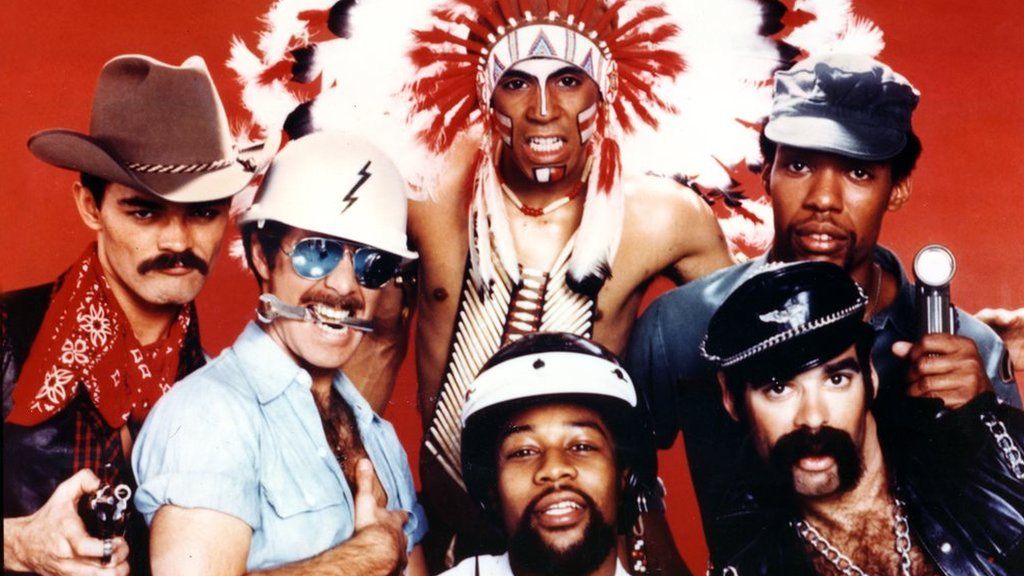 The rediscovery of Steal Away led me to an entire vein of golden oldies that yanked on my heartstrings. Like emotional cheesecake, I couldn't get enough. I was pulling up memories and feelings that had slipped into the cracks of my mind, seemingly lost forever. But the magic of music brought it all pouring back, and it was a rush.
Music has power. I know that. I feel it every time I go to a rock show and feel the rush of energy from the screaming guitars and thumping drums. But I had forgotten the power of music memory. Songs have a way of wrapping themselves around a moment in time and organically becoming part of that memory. Our brains attach all the tiny sensations we feel, the emotions, the smells, the environment, along with the sights and sounds of that immediate moment in time to create a multi-dimensional ball of synapses that we call memory. Later, when we experience a smell or sound or emotion that relates directly to that memory, it can come rushing back to our consciousness, fully born and alive. That's magic.
Like most teenagers, my parents and I disagreed about music. We were children of different times. At my house, Saturday night was Game Night. The whole family would sit at the dining room table and play games until after midnight. An Oldies station would be playing on the radio. Back then, the Oldies were the 50's and 60's. I grew up listening to Roy Orbison, Buddy Holly, Chubby Checker, and the Everly Brothers. Little Suzie and At The Hop were still hits in our house. For me, this was ancient music, never something I would listen to by choice. However, it was catchy, and eventually, I learned all the words. But it wasn't music I could relate to. However, my parents would get excited when a particular song came on and would crank the volume and sing along like it was the greatest thing ever. I didn't get it.
The Oldies stations now play the '80s and '90s, with a smattering of the 2000s thrown in. I know the music and enjoy it, but even these songs rarely have much of an effect on me. I've heard them all a million times.
My musical memories seem to be more attuned to the late '70s and very early '80s. Music that rarely gets played on the radio anymore. Those are the songs that evoke the most vivid emotions, such as the darkened pantry or first heartbreak. Even memories of high school aren't as powerful as those.
I just wonder if this was the feeling that my parents got from certain songs? Were they re-experiencing a moment in their youth similar to my memory? I now feel a new connection with my parents that I never had before: a clarification and understanding. I've realized that it's only with age and a little time in their shoes that you can really understand your parents. I have now stepped into my father's place, and I'm feeling his feelings. I finally get it!
What's next on the playlist?
Lady by the Little River Band.